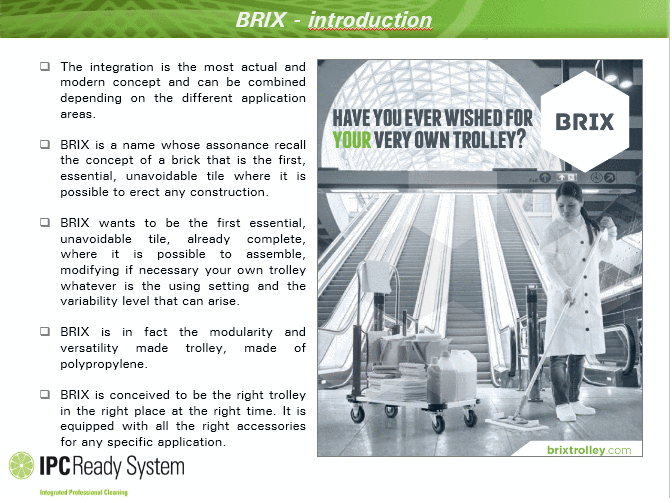 For Hostpital :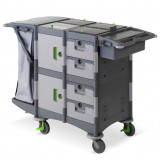 The dedicated version for the healthcare sector, complete with drawers for the mop impregnation system or carrying various items, doors, top with lids complete of key, lateral removable drawer for tools and mops.
For School :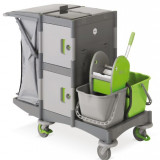 One of the most popular configuration, complete with double bucket and vertical wringer for washing operation and room to store all the necessary tools and material for school cleaning operations.
For Hotel :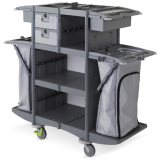 Designed specifically for the various cleaning operations in hotel environments, this version is equipped with 2 bags for linen collection as well as 2 large shelves for towels and linen and a smaller one for various uses.
For more information, please contact us: (021) 758-759-88 or you can email at profiklin@profiklin.com